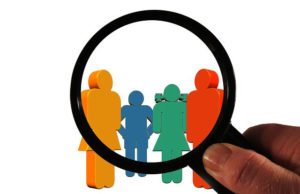 I have had quite a few ask me "how do you find or source clients for writing jobs?"
That's an excellent question. One of the hardest challenges about being a freelancer is the constant need to find new clients. Here are a few of the ways that can help in sourcing clients.
Firstly, I must say that if anyone wishes to get into freelance writing, Bamidele Onibalusi gives a wonderful strategy in his thread of how to earn $1000.
The truth is that you can learn everything you need from those who have mastered freelance writing such as Bamidele. However, I'll share a few of my tactics too.
Lists of blogs, websites or magazines that pay
Firstly I spent a lot of time scouring the various lists of blogs or websites that pay writers. There are quite a number of writing websites that offer these lists. Bamidele has one that he calls the Ultimate List of Magazines that pays writers. 
Another good website to follow is Make A Living Writing. On this website, Carol Tice offers lots of tips, including a list of websites that pay
There are some other sites too. The truth is that I don't have a lot of time to just read websites. Google and Yahoo searches should bring quite a few ideas or links of websites that offer tips about earning as a freelance writer.
Job boards
The next step is to visit job boards. I have applied to quite a number of jobs via ProBlogger job board. Once again, do a google search for other job boards or visit Bamidele's website where he lists a number of them.
I have a profile on Upwork. It's worth taking the time to set up your profile correctly, filling out all the sections and doing some of the tests.
Social Networking
I also interact in a number of professional groups and writing groups.
It's a lot of work, and no guarantee of work, but so very worth it when the work comes in.
My latest personal challenge is to source blogs and websites that relate to my niche area and to master the cold pitching that the successful freelance writers talk about.
Conclusion
I hope this gives a little insight. It is by no means the comprehensive list, but then I am still mastering securing good clients. What I would say is keep at it! The strategy set out for sourcing clients by Bamidele and other's like Carol Tice are already established. I see no need to re-invent the wheel. As a result, I follow what they suggest doing and add ideas whenever I find something that meets my goals and writing niche.
Pitching does get easier the more you do it. Sourcing clients get's easier too. I wish you the best of luck in sourcing your writing clients. If you have any good tips that would help other readers, please share in the comments below.
This post is prepared for you by Shoshanah Shear , occupational therapist, healing facilitator, certified infant massage instructor, freelance writer, author of "Healing Your Life Through Activity – An Occupational Therapist's Story" and co-author of "Tuvia Finds His Freedom".
Please follow and like us: