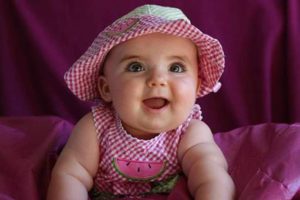 There is something very special about babies. Babies are cute, babies are funny, babies are precious, babies are our future. And yet, more and more in recent years one hears of the tragic news of a baby forgotten. Forgotten in a hot car. Forgotten in a store. Forgotten in a bank. Forgotten in the heat outdoors while the one who was with them goes visiting or doing some other task.
People get involved in conversations. They get involved in their phone,  I-phone or tablet. They get involved with social networking and they get distracted. The modern life is so full of demands on us on all different levels that people struggle to pay attention to what is important.
People also tend to overload themselves and with this at times comes sleep deprivation. One consequence of sleep deprivation can be forgetfulness.
It's one thing to think the baby is forgotten for a few moments and all is well. However, from 1998 – 2017 the average number of children who die from being forgotten in a hot car is 37 a year in the US. Some may say that's not very many, especially when compared to those who died in motor vehicle accidents where numbers are in the thousands. However, this year, 2017 has already seen 31 children die in a hot car.  If we consider that every person saved is like saving a world, that is 31 too many children who have left this world in such a manner.
The good news is, you no longer need to risk your memory failing you. Certainly not when it comes to the safety of your baby. If you have a car and take your baby in the car, there is now a device available to provide invaluable information. This device called "eClip", has been designed by Elepho Inc. It works by connecting to your Smart Phone. But don't give up if you have no Smart Phone. The device / App also connects via Blue Tooth to your key chain.
What an ingenious invention. There is no longer an excuse. Busy parents or caregivers no longer have to run the risk of forgetting their precious bundle in the car or in the stroller. Watch the video above and make sure you keep up to date as to where you can obtain your eclip. If you own a car, or even if you don't and you have a baby and stroller, do yourself a favour and invest in this App. You can receive important information that helps you to stay focused on the needs of that precious baby.
This post is prepared for you by
Occupational Therapist, healing facilitator, certified infant massage instructor, freelance writer, author of "Healing Your Life Through Activity – An Occupational Therapist's Story" and co-author of "Tuvia Finds His Freedom".
Please follow and like us: