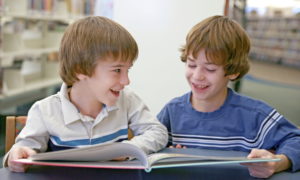 Mazal Tov, your child has just begun school. Can s/he sit quietly at a table, hold a crayon or pencil correctly, listen to the teacher, work quietly and not disturb his/her classmates?
Did you know you can help them achieve all this BEFORE they even begin school? You do not have to wait until your child begins school to pick up a difficulty.
Did you know helping your child when still a baby, to have adequate time on their tummy and to crawl correctly has an effect on how they perform at school?
Did you know massaging your baby helps with sensory integration and more?
Did you know how you eat, exercise, whether you receive massage or healing while carrying your baby helps with the delivery and the babies later development?
Did you know, you can even help your child's progress in life by the type of wedding you have, kind of home you build and even effective Tshuva carried out long before you get married.
The Rambam teaches us that prevention is better than cure. Whether you are still single, just getting married, preparing for your first child or already have children at school, it is never too early to help your children to succeed and be the best that they can be.
Are you interested in learning how you can assist the development and progress of your child far before they get to the stage of starting school.
Sign up for a course in learning Infant Massage. The first five to sign up will receive a discount.
This course takes place in person. Mothers must be in the Jerusalem area or able to travel to there.
This post is prepared for you by
Please follow and like us: