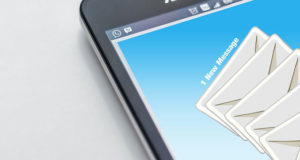 I have been doing a lot of work on improving my book, both the inner and the cover. The closer I came to put it back up for sale, the more I began to wonder what happened with those who have read a copy. I have not had much feedback. Well, next thing to show up on my computer was a message that just came through from friends in New Zealand.  The part relevant to my book is shared with their permission.
"I think the cover picture is very good and don't think you need to add anything more.  The quote by Albert Einstein says it all!  You've done an excellent job.

I enjoyed your story and gleaned much from it about OT which I never knew.  After my lumber disc operation (many years ago!) I was just told not to bend … a bit difficult going through life without bending!!  Anyway, I've been to chiropractors, physiotherapists, osteopaths and naturopaths over the years, had treatment, but I never learned what I should or should not do, or how I should do something to avoid injury.  Never once was I referred to an OT.

Good luck with your book.  I will certainly pass it on to others to read.  Thanks for sending us a copy.

Best wishes
Lina and Chris Scull
New Zealand"
The message came just in time. It certainly has given me the motivation I needed to push forward with marketing and promotion. I am happy to say that my book is back up online and available for sale. So for those who are wondering what occupational therapy is, here is your chance to find out.
This post is prepared for you by
Shoshanah Shear, Occupational Therapist, healing facilitator, certified infant massage instructor, freelance writer, author of "Healing Your Life Through Activity – An Occupational Therapist's Story" and co-author of "Tuvia Finds His Freedom".
Please follow and like us: