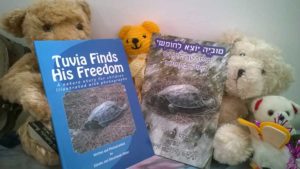 Tuvia Finds His Freedom Positioned Among the Teddy Bears
Shoshanah offers the following occupational therapy service for children. Many sessions involving improving skills related to educational needs or goals will include brain gym I, II and or In-depth of Educational Kinesiology.
Improving fine motor skills
Improving ocular motor skills (eye movements)
Improving effective classroom skills which later become administrative skills, these include: using a pair of scissor, using a ruler, sitting quietly in class, paying attention to lessons, use of a diary, completing homework, appropriate use of the school bag or backpack
Improving grapho-motor / writing skills. This includes letter formation, spacing, appropriate use of the page, developing or improving hand and eye dominance, appropriate pencil grip
Improving visual perception
Improving cognitive skills e.g. memory, concentration, abstract / creative thinking, problem solving skills
Improving English through creative exploration (especially for the new immigrant to Israel who is learning Hebrew and needs to maintain their English skills)
Improving imaginative play
Overcoming traumas that affect learning
For new immigrants to Israel, intervention is also offered to assist children to transition into life in Israel more effectively, including making suitable friends
Story time for individual children or small groups including discussion.
(Visited 29 times, 1 visits today)