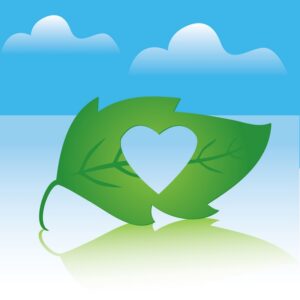 Recently I received a phone call from an orphan wanting certain free services that really fall into the area of a social worker. Yes, it is true that I have been running a service to empower orphans at the time they marry. However, the orphan who called is not getting married. I would like to point out two details:
1) This is specifically at the time they marry, I am not able to help all orphans, not in the capacity of Gemach anyway.
2) I am NOT a social worker.
The truth is that the Gemach I had begun made me aware of various needs for both widows and orphans. I am gradually researching these needs a bit further in order to develop a service that will meet those needs identified in research as well as through my work experience. The service is put on hold until such time as I have completed my research. In the meantime, what I can say is that, one of the sections I am very busily working on is how to develop and master sustainable income. That means an income that will enable one to be truly independent as opposed to earning a minimum wage and then having to constantly seek help every so often when one's meager salary does not meet the demands of modern living.
When I have mastered certain aspects that I am currently working on, I aim to both write a book / ebook and to develop a course or a few courses. However, these are all under the umbrella of being an occupational therapist. For you see, occupational therapy is all about helping and enabling our clients to be as optimally independent in all areas of their life, as far as is possible, according to their unique set of circumstances. For someone who is an orphan, often, but not always, the area of work and earning a sustainable income is in major need of intervention.
Another important detail is that my services are not free. I work privately and as a result services, books and products have a fee / price tag. If anyone wishes to sponsor an orphan, they are welcome to be in touch.
For those who remember the service I had tried to set up, if you recall, I was developing a thrift store / bargain store with new, unwanted items that I sold to fund the service assisting orphans. Hence the expenses were to be subsidized when orphans could not pay full fees. I was also trying to add bridal gowns to rent, once again that the fee for renting a bridal gown would assist an orphan to have a bridal gown for her wedding day. My goal for that was to loan a bridal gown to a Kallah who was an orphan for free. Sadly I did not reach this goal and am currently having to sell off my bridal gowns. The expense of rent to house the gowns is adding up and not making a viable option. If I had enough people willing to purchase items or rent their gown from our bridal gowns, I could have been able to continue developing and growing this service. The only way I could reduce costs for orphans was to have others pay for gifts or bridal gowns.
Since so many have been eager to undercut my already reduced prices, I had to let go of my thrift store / bargain store and I am having to let go of my bridal gowns too. That means that any service that I offer to orphans from now on is a paid service, unless someone is kind enough to sponsor one or more sessions.
If you would like to learn more about what occupational therapy is, purchase your copy of "Healing Your Life Through Activity – An Occupational Therapist's Story" or book me to give a talk to you and your group of friends. Talks are available in person for those in and around Jerusalem or virtually for any other group.
This post is prepared for you by
Shoshanah Shear, Occupational Therapist, healing facilitator, certified infant massage instructor, freelance writer, author of "Healing Your Life Through Activity – An Occupational Therapist's Story" and co-author of "Tuvia Finds His Freedom".
Please follow and like us: